Sportsmark GOLD 2020-2021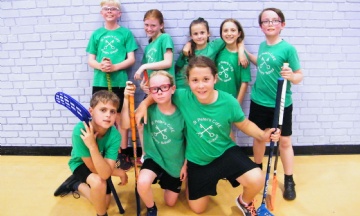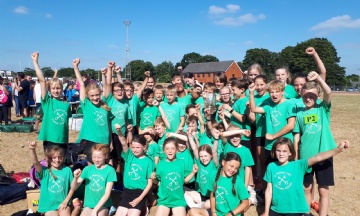 We are delighted to have been awarded the Sports Mark GOLD for the third consecutive year!
We participated in an incredible 100 events over the year! This made St Peter's the school with the third highest PARTICIPATION in sports across the county! Aside from the competitive fixtures (football, netball, cricket, rounders, swimming, floor ball, athletics, cross country), children of all abilities across the school have had the opportunity to represent the school in festivals, tournaments, dance events and Panathon sports. Our aim in achieving the Sports Mark at Gold level is to ensure that we offer opportunities to as many children as possible. In addition to participating alongside other schools, we have a wide selection of sporting and dance clubs for all ages. We have run sports taster days in Basketball and Squash and a group of Y5 children were invited to a local independent school for a day of Baroque Dance! A further highlight was a circuit fund-raising day led by Kelly Simms, the World Championship medal winner.
Highlights from 2017-2018
At St Peter's, many staff give a lot of time to ensuring that children are able to have these opportunities and we are grateful for the parents who support us to make these time commitments feasible.
Farnham and District Cross Country Winners (two runners placed in the first three - out of 450 runners)
Boys' Team - 1st
Girls' Team - 3rd
Overall Team - 1st
Farnham and District Athletics (14 schools)
Boys' Team - 2nd
Girls' Team - 3rd
Overall Team - 2nd
Four children were selected to run at the County Cross Country in Reigate and two of our Y6 children represented Waverley in the Surrey Quad Athletics.
Once again, both our netball and football teams made it through to the league semi- finals.
One of our Floor ball teams made it through to the semi- finals in both tournaments this year.
We took our first team to the all-inclusive Panathon at Surrey Sports Park.
We enjoyed offers to participate from Alton School, Edgborough and King Edward's (all independents).
Beginners' swimming moved to the Friday 7.30am slot - giving non-swimmers a year round opportunity to learn to swim
The Daily Mile has inevitably contributed to our successes in the local sporting calendar. Our aim is for all children (and staff) to run for at least 10 minutes each day. As well as having an impact on physical fitness by improving their PB, children learn to become more resilient and determined. Improved physical health is known to have an impact on mental health and attitudes towards learning. While it has certainly had an impact on our performance in competitive sports, we have also had the greatest number of children putting themselves forward to compete in the District Cross Country events (70+ from KS2). There is a good chance that children will take such positive attitudes towards physical activity with them into them into their adult lives.
Highlights from 2016-2017
2016-2017 was an amazing year for Sports at St Peter's. We regained our Sports Mark Gold status in recognition of our widespread participation in competitions,tournaments and festivals at all levels.
In competitive sports, the following achievements were particularly notable:
Borelli Cup Winners - Y6 Boys' Football (13 schools)
Through the to semi- finals in the Farnham and District Federation netball and football.
Farnham and District Schools Cross Country Winners (13 schools) October 2016 and May 2017
Overall winners
Boys' team winners
Girls' team 3rd place
Three runners were selected to represent the District at the All Surrey Cross Country Meet in Reigate.
Dodgeball - through to Surrey Finals (4th place)
Floorball - 1st place - ~Farnham and Ash Tournament
Our team performed brilliantly in The District Athletics in July with two first place sprints, a second and two thirds. Three athletes were selected to represent Waverly District at Indoor Athletics at Surrey Sports Park.
Farnham and District Swimming Gala - 4th place
District Cricket Tournament
District Rounders Tournament
We also competed in several rugby, netball and football festivals and excelled in our new sports: dodgeball and floorball.
Over the year, there were opportunities to participate in basketball and lacrosse taster sessions.
We took advantage of offers from the independent sector to particpate in coaching sessions for netball,
athletics and dance.
Children in KS1 were invited to participate in several games festivals held in local schools and St Peter's hosted a Sports afternoon for 72 Early Years Children across the confederation of schools.
The Daily Mile
Our new all weather track proved invaluable over the winter as it meant children could continue their 15 minute run even when the field was waterlogged! This daily run has certainly contributed to the school's success in competitive running. The run is inclusive in that everyone is aiming to improve their personal fitness and performance. Both pupils and staff note that there is a positive impact on attitudes to learning.