Eco Award -GREEN FLAG 2020-2021
Our school is an ECO school and with the help of our community, parents, School Eco Council and staff we secured our silver award in 2016, followed by the prestigious GREEN FLAG in Autumn 2019.
In order to achieve the Green Flag we had to participate in projects which focused on three chosen areas of:
School Grounds
Energy Use
Global Sustainability
The Eco committee has met weekly to look at ways of ensuring that the school's energy use is as economical and sustainable as possible. Pupils have monitored power use and reported back each week in assembly. Pupils understand that they can have an impact on global energy use.
Other pupils have participated in collaborative learning with pupils in schools across the world and curriculum learning includes units on global sustainability. Pupils have also taken part in the World's Largest Lesson which focuses on the UN sustainable development goals. We have had a blitz on single use plastic usage and pupils are very aware of how they can help this world crisis. Some pupils have also attended local demonstrations about Climate Change.
Our school grounds are a huge asset to learning and pupils have worked alongside adults to ensure that the grounds provide habitats for wildlife and a vibrant outdoor learning area. Pupils have been involved in water collection for the school garden and in ensuring that the best use is made of food waste. They have planted, grown and harvested crops to sell and make produce.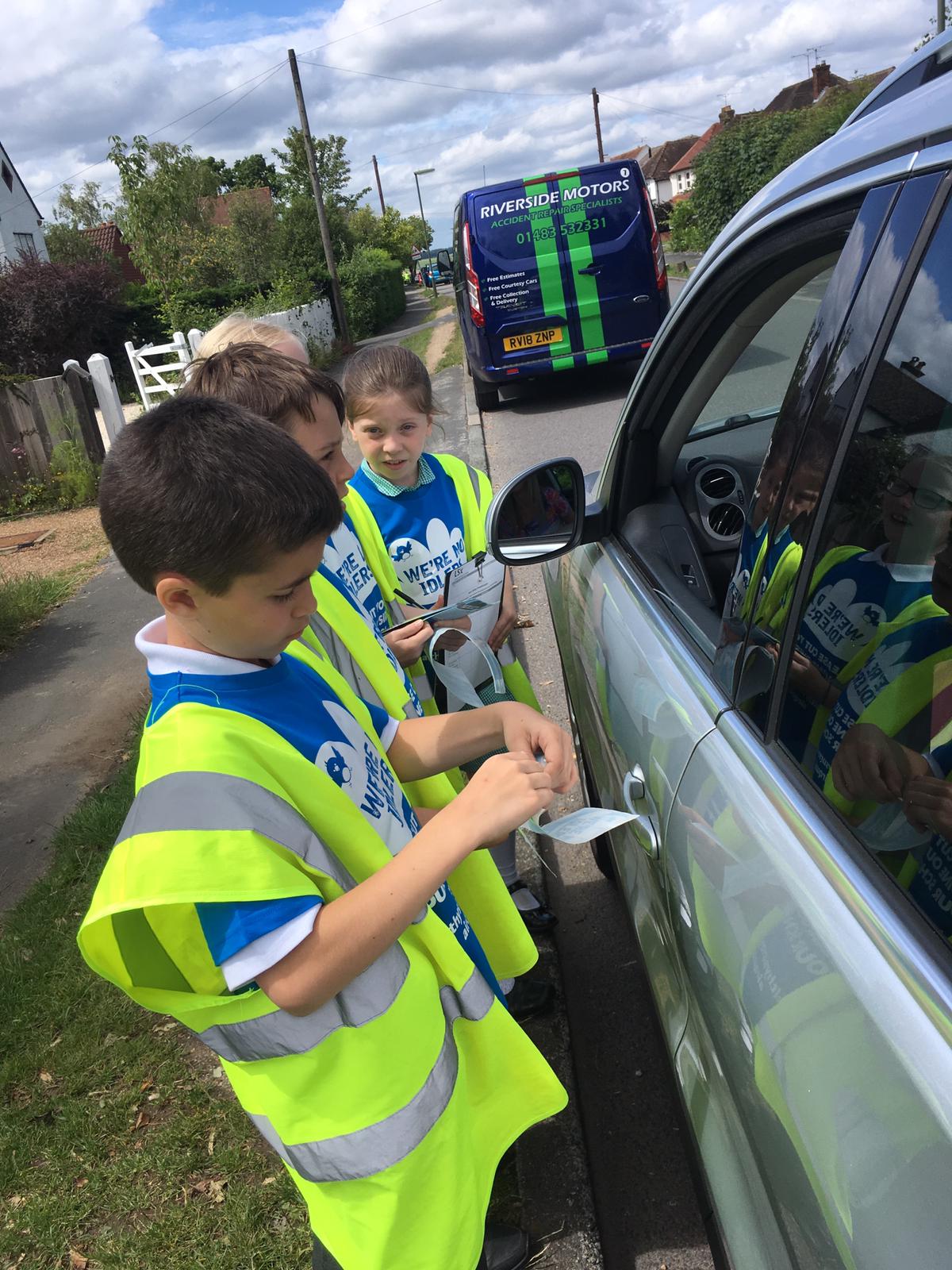 Other initiatives are:
Collaboration with Surrey CC in a Clean Air project to monitor the air quality in and around the school grounds.
From Autumn 2019, some pupils will be working on an E twinning project which will compare eco action with other schools across Europe.

For further information about Eco Schools please visit www.eco-schools.org.uk