​Eco Award -GREEN FLAG 2021-2022
---
Our school is an ECO school and with the help of our community, parents, School Eco Council and staff we secured our silver award in 2016, followed by the prestigious GREEN FLAG in Autumn 2019. We have built on our achievements and in subsequent years we have maintained the Green Flag.
In order to achieve the Green Flag we focus on different areas each year which might include:
Sustainable use of the school grounds
Energy Use
Recycling
Reduction (and eventual ban on single use plastic )
Global Sustainability
The Eco group meets weekly to look at ways of ensuring that the school is doing as much as possible to protect the world and its resources. They are aware that every small action can make a difference when you bring people along with you.
On other occasions, pupils have participated in collaborative learning with pupils in schools across the world and curriculum learning includes units on global sustainability. Some pupils have also attended local demonstrations about Climate Change and the school held a stand at the town's Sustainability Fair in 2021.
Our school grounds are a huge asset to learning and pupils have worked alongside adults to ensure that the grounds provide habitats for wildlife and a vibrant outdoor learning area. In 2022, pupils restored the school pond with the aim of creating a habitat which sustains a wider group of animal and plant life. Pupils have been involved in water collection for the school garden and in ensuring that the best use is made of food waste. They have planted, grown and harvested crops to sell and make produce. Other pupils have made jam from school grown fruit, which is in turn sold onto families.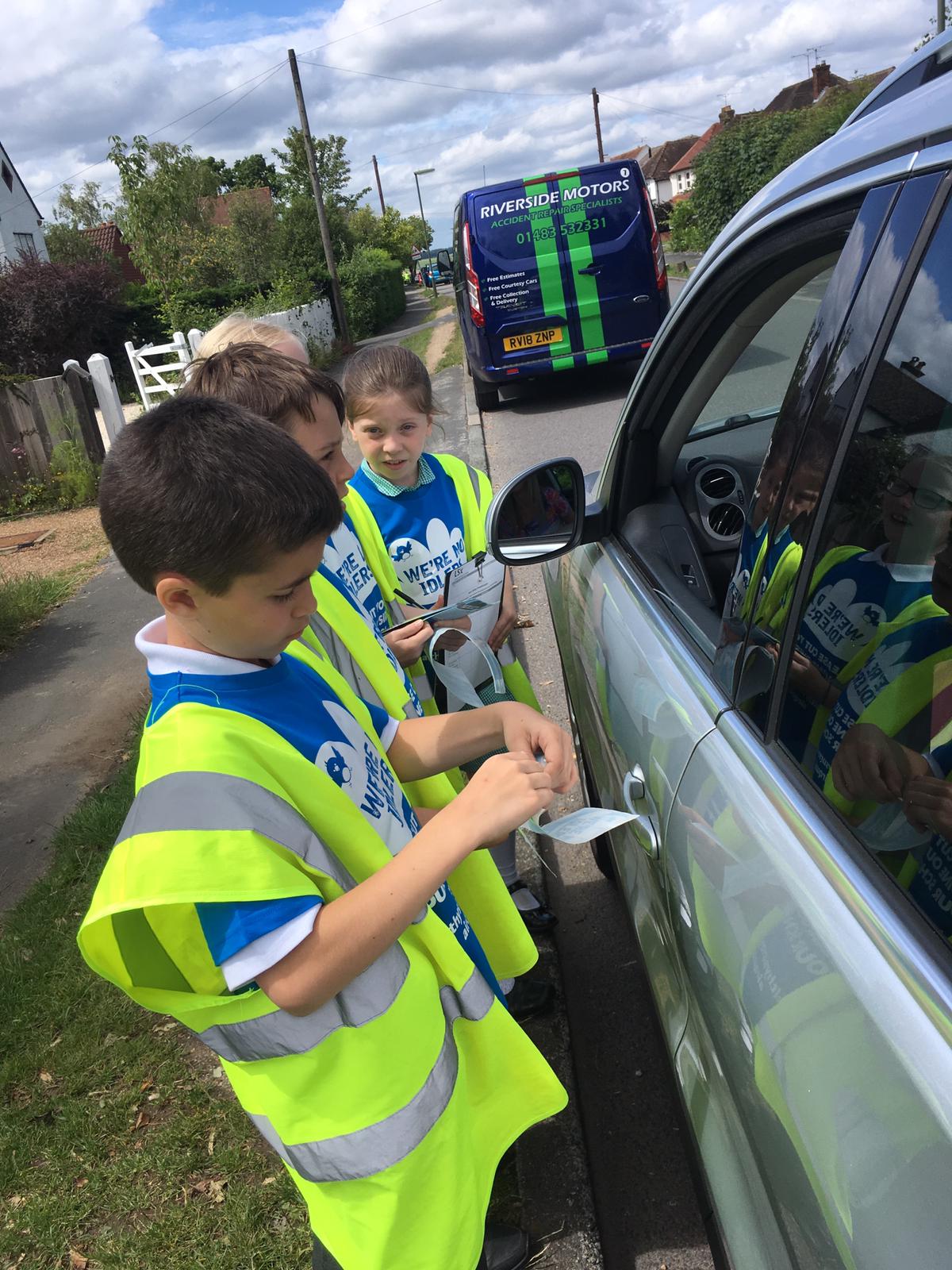 Other initiatives are:
Collaboration with Surrey CC in a Clean Air project to monitor the air quality in and around the school grounds.
From Autumn 2019, some pupils will be working on an E twinning project which will compare eco action with other schools across Europe.
For further information about Eco Schools please visit www.eco-schools.org.uk