School Awards & Info
SIAMS Inspection
St Peter's was judged to be 'outstanding' in all four areas of the SIAMS (Church) inspection. The areas judged are: Christian distinctiveness meeting the needs of all learners, Impact of collective worship on the school community, the effectiveness of the religious education and the effectiveness of leadership and management as a church school.
The inspector was impressed with everything that she saw and felt that the school's own self- evaluation was absolutely spot-on. We in turn, felt that the inspection was thorough and challenging but above all, fair. The inspector met with parents, staff, governors and children and every group endorsed our evaluations. We are encouraged that our teaching and learning, albeit in one subject, was judged to be outstanding.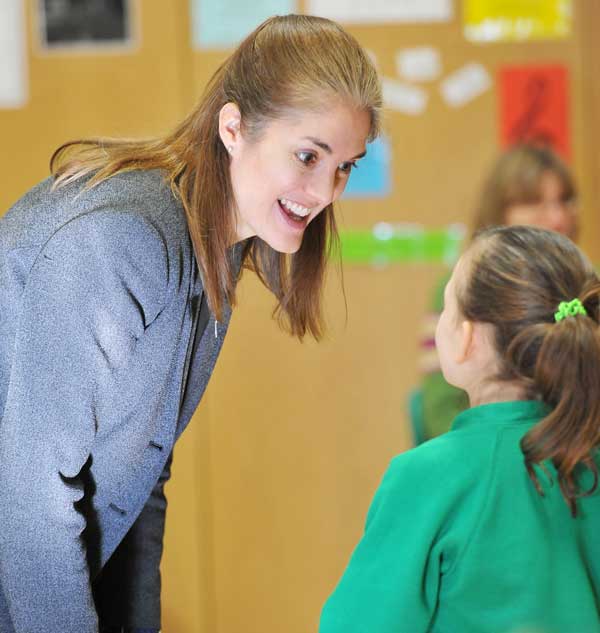 We have come so far even since our 2014 Ofsted inspection and we are now on a mission to ensure that these exceptionally high standards are carried through into all subject areas.
As you would hope and expect, the links with St Peter's Church were explored and judged to be very strong as the Church provides support through prayer and clergy visits. We were quite surprised to learn that the inspector had also perused the articles in the Church Newsletter before she arrived. There was no stone left unturned which makes the judgement all the more rewarding. Now, we just need to make sure that we continue to move forwards over the next five years. If anyone is interested to read the report in full, it is available on the school's website.
We are rapidly approaching the end of term. We have a full programme ahead starting with an Advent workshop from Signposts. Children and staff look forward to this and the interactive style will no doubt support our own Advent preparations and our RE curriculum.
Our pupil Worship Committee has developed further and the children have met up with Waverly Abbey pupils to share assemblies. We are now in the process of contacting other local church schools to develop further links.
Sarah Dunning recently spoke at a joint Diocesan Leadership Day focusing on what it means to lead a distinctly Christian school. Senior leaders from other schools who may be considering headship, were asked to think carefully about what it means to be leading a Church school as opposed to a community school. It is a privilege to be asked to talk on this area of leadership.
Our Christmas charity collection will be for Aldershot based charity, Step by Step which provides support for homeless young people in the local area. Our children will be asked to collect toiletries and small gifts for those young people who will not have a family to support them at Christmas.
We are pleased to be able to provide a venue for St Peter's services while the church is out of use. We are even more excited about returning to the church next year for whole school services! We are told that children will be seated on a heated floor and that adults will have chairs. The most important feature will be that we can fit everyone in now that we are 420 pupils and have more staff on roll.