Curriculum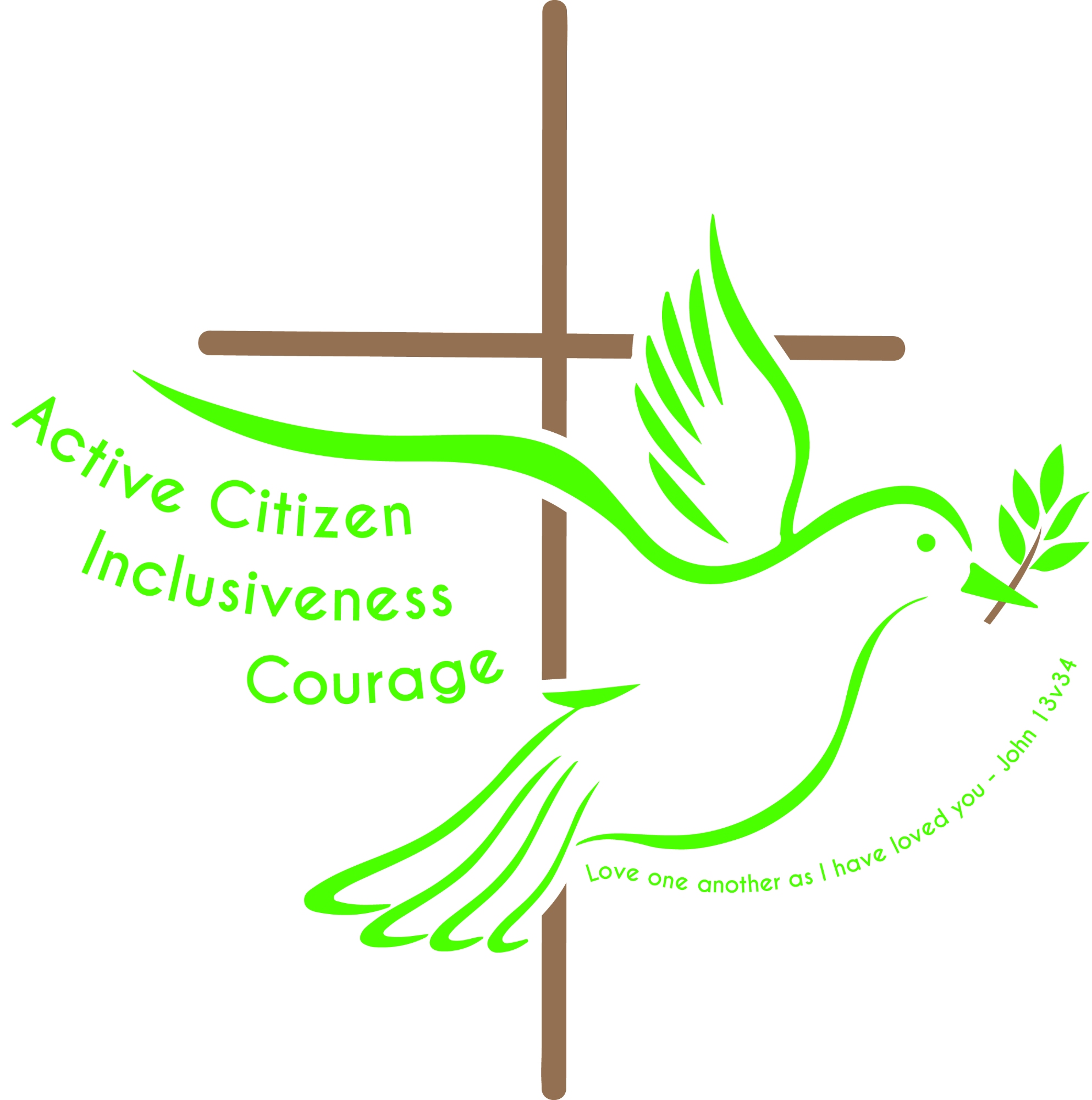 At St Peter's we offer a broad and inspiring curriculum. We encourage children to take responsibility for their own learning, while enabling them to develop the skills and acquire the knowledge they need to become enquiring independent learners. The curriculum is underpinned by a strong social, moral, spiritual and cultural emphasis which enables children to learn about themselves and appreciate others as individuals.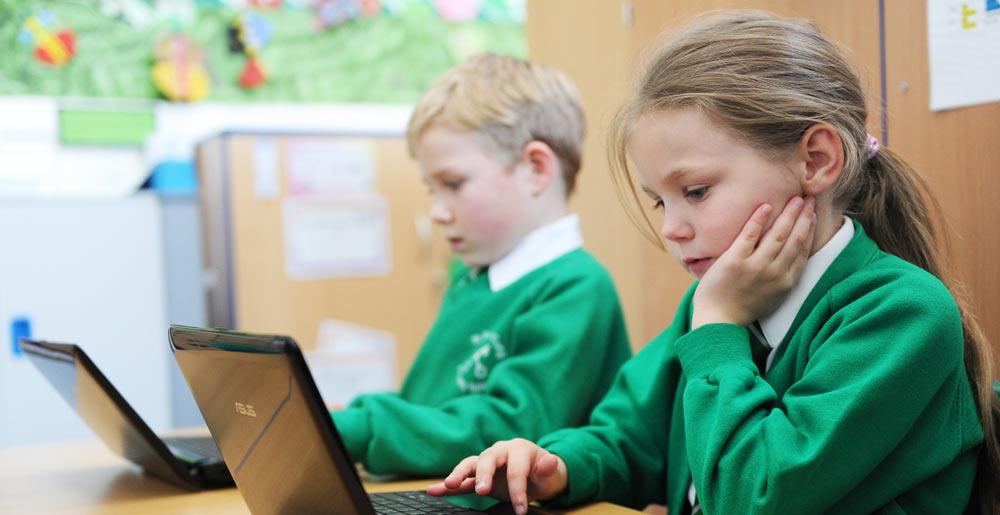 We recognise the importance of building a strong home school link and together with parents; we aim to help children to:
become happy, confident individuals who can empathise with others and treat everyone with respect:
develop a natural curiosity and interest in other people and the world around them;
acquire a sound command of the National Curriculum subjects so that they become lifelong learners and buld on their existing knowledge;
develop spiritually and understand that they have a role to play in God's world;
understand our connections with the local and wider world community; and
develop respect for the diversity of life and God's creation.
We aim to achieve this by:
providing a safe and happy environment where physical and mental talents can be challenged;
establishing strong relationships based on mutual respect between adults and children in the school;
developing staff both as a team and as individuals in order to achieve the highest possible standards in teaching and learning; and
creating an inclusive environment where every individual knows that they are valued.
St Peter's follows the national curriculum with its stipulated hours of teaching. However, we also endeavour to provide an extensive range of additional learning experiences which contribute to pupils' education. All children participate in Forest School Learning which supports the curriculum areas and all children experience Curriculum Cookery which is taught with a focus on curriculum links and skills progression. We organise many school trips which take place locally and further afield to support the curriculum. Wherever appropriate, external visitors are invited in to support the learning in specialist areas.
We aim to enhance our teaching and learning by making sure that staff are up date with recent developments in education. We also participate in learning experiences with other schools to ensure that our practice is current and challenged.
The National Curriculum provides a necessary framework for basic skills and knowledge and ensures continuity in a child's education. At St Peter's the school's development plan will pick out areas to be developed within a specific time frame. In such a way, the quality of learning is constantly being challenged and improved. We have link subject governors who are trained to question and challenge subject leaders and ensure that high standards are maintained.
At St Peter's we have high expectations of our children and teachers assess daily, using their observations to inform their lesson planning. This ensures that teaching is child-focused. We know that children learn best by experience and that success leads to enhanced learning. We aim to differentiate learning to suit individual children's needs. Children are formally assessed each half term and pupil progress meetings are held with the head teacher and deputy head teacher to ensure that provision is made to keep children on track.
We adopt whole class learning but within the class, the learning will be tailored to suit individuals' needs, talents and abilities. A fluid approach allows children to work at whatever level is appropriate for them in a particular subject or topic.
Subjects
Religious Education
RE is taught as rigorous, academic subject. RE lessons are where children learn to ask the 'big questions' and understand that adults don't always have the answers. We believe that a child should leave St Peter's knowing the origins, teachings and principles of Christianity. As they mature and form their own opinions, they will have the knowledge and understanding to make informed decisions.

As a Diocesan School, St Peter's follows the Diocesan RE syllabus. Christianity is at the heart of everything we teach at St Peter's and in their weekly RE lessons, children are taught the teachings and messages of the Gospels. Children enjoy the opportunity to ask questions and explore the Christian faith more deeply. However, we are an inclusive school and we celebrate diversity. Children today grow up in a multi-faith society. As such, we believe that it is important to teach children to understand other religions; their basic beliefs, their rituals and celebrations. We encourage discussion and support children to explore the similarities and differences across religions. From Y1 up, the summer term is spent studying anothr major religion. Over their time at St Peter's, all children will have covered at least one unit on each of: Islam, Judaism, Sikhism, Hinduism and Buddhism. Parents are welcome to see the programme of study if they have any questions.
Mathematics
We follow The National Curriculum and teach Mathematics daily. We aim to embed basic number facts and a solid understanding of place value in KS1 so that by KS2 children are able to apply their knowledge to problems and work fluently with mathematical concepts. Wherever possible, Mathematics learning is applied to everyday life situations. Children are encouraged to challenge themselves and to find different ways to solve problems. Teaching is whole class with support and small group boosters provided where necessary. We expect parents to support the learning of times tables and Mathletics (an online Maths homework programme).
English
We follow The National Curriculum for English and aim to develop a love of reading and writing from an early age. Children are taught to read through focused Phonics sessions and then progress through the school's reading scheme. Children are encouraged to talk and discuss in pairs and groups and to plan their writing before committing to paper. The school values drama and improvisation during English lessons and children are given many opportunities to speak in front of an audience. The school uses rich texts for whole class study and wherever possible, links are made with other curriculum subjects and whole school themes such as world literature and justice. Teaching is whole class with support and small group boosters where necessary.
Science
In KS1 Science is taught through topic work so that children learn to make connections with the world around them. In KS2 Science is taught more formally, encouraging children to ask questions, recognise trends, come up with predictions and draw conclusions. Children are encouraged to think and ask questions and analytical skills are developed as they move up through the school. Wherever possible, Science is of a practical nature and maximum use is made of the outdoor learning area.
Computing
All teaching and learning is supported by ICT where appropriate. iPads and Notebooks are available to enhance learning in specific subject areas and to develop computing skills. Internet access is readily available and children are made aware of the potential dangers of using the Internet irresponsibly. Children learn to become proficient in the use of up to date technology as soon as they join the school in Early Years.

Foundation subjects -
Throughout the curriculum the emphasis is on developing knowledge and skills within a creative context, so that children can explore and open their minds to what the world has to offer.
History/Geography/DT/Art/French/PE (we are currently working on this. Please return soon)

Learning for Life & Sex Education
This plays an integral role in our curriculum and is reflected in our vision. The teaching is linked to our Christian foundation and the promotion of a caring ethos which respects everyone. An aspect of this personal, social and moral education is teaching children about the care and working of their bodies and the responsibilities of caring relationships.
St Peter's follows the SEAL Sex Education programme. This programme requires close co-operation between home and school and parents are informed when sex education is being taught.
Music
Children have the opportunity to enjoy musical experiences through listening, singing, movement and dance and by playing tuned and un-tuned percussion instruments.

Currently all our Year 4 pupils learn to play an instrument. They have the use of an instrument for the year and enjoy performing in assemblies and concerts.
In addition to this whole year group opportunity, children are able to book individual instrumental lessons which are held during or after the school day. At present we can offer: guitar, piano, drums, violin and clarinet. Whether children learn an instrument inside or outside school they are encouraged to play in assembly and at special events.

There are many extra-curricular opportunities for children to take part in and these include: Young Voices (choir for KS1) and Pop Choir (KS2). The children taking part in clubs are invited to join many events and these include: carol singing in Farnham town centre, carol singing at the local Residential Home for the elderly, Farnham music festival and on church occasions.
Evening Music Concerts for parents and family are held twice a year.
Performance Arts
We aim to incorporate drama and improvisation into the curriculum as much as possible. As well as performances over the year, children are encouraged to enter the local talent show, Farnham's got Talent. There are many opportunities to speak in front of an audience both at assemblies for parents and in church. We are privileged to have support from Weydon Secondary School in dance enabling Y5 children to perform for a large evening audience. Y6 stage a performance during their final term in school. To support the creative Arts, an art gallery has been established to showcase children's work.
Curriculum Support Learning
Cookery
We have a fully equipped children's kitchen. In addition to the statutory element of cookery in DT lessons, Cookery is now well established within the curriculum. This covers three year groups and is always planned to support a specific curriculum area. As an example, a class which is studying Ghana in Geography will include a typical Ghanaian dish in their Curriculum Cookery sessions. Children studying The Romans in History use a range of herbs to create the type of soup that would have been eaten by the Romans. Cookery instruction includes a progression of skills in that children use increasingly sophisticated culinary equipment. They also learn about food groups and making sensible choices regarding food. These are life skills which will set children up for the future. Cookery also involves working collaboratively, using maths skills, developing scientific knowledge and creativity. It is a relatively new project for St Peter's and feedback from children and parents has been very encouraging.
Forest School
Since early 2014, St Peter's Forest Schools has developed a new dimension to learning. We have two fully trained Forest School practitioners on our staff. While it was initially intended as an intervention for children who would benefit from support for social, communication and teamwork skills, it is now being extended to include all children. This was a result of feedback from children and parents.
From 2016 every class has two Forest School sessions a term. One focuses purely on Forest Skills; children are encouraged to take risks outside their comfort zone. They make fires, uses knives and tools and work as a team to solve problems in the natural environment. The other session is curriculum linked to support a specific area of study. As an example, a class studying the Anglo Saxons would spend the day learning some of the skills practised by ancestors: weaving, wattle and daub building and making porridge on an open fire. Another class might use the session as stimulus for creative writing or an Art lesson while another, studying Judaism in RE, may build an outdoor Sukkot to devleop their learning.
Forest School resources are also focused on children in EYFS and KS1 where we have seen the impact of this experience in developing speech and language, team work and motor skills. All EYFS children have weekly sessions which greatly support their social skills and knowledge and understanding of the world.
As an intervention, some children are selected to follow six sessions designed to enhance self esteem or communication skills. Feedback from children and parents has been extremely positive and we are beginning to share our expertise in this area with other schools.
Assessment and Reporting
Children's progress is assessed continuously with formal assessments taking place each half term. This enables any concerns to be addressed and interventions to be put in place. Parents' Contact Evenings are held in the Autumn and Easter terms and a full report on your child's progress is sent home in the Summer term.

Special Educational Needs and Disabilities (SEND)
St Peter's welcomes children of all abilities and talents. While in most cases quality teaching will adapt to a child's individual needs, there are times when an individual will need extra support either for a short time or for a sustained period of time. Children are supported in class in whichever way is most appropriate. We have trained staff who have specialisms in specific areas relating to learning and emotional needs. Additional support from the Local Authority will be sought in some cases and parents will be involved at all stages of their child's journey through education. The overriding aim for any child with SEND is for them to become independent in their learning and their life skills. (see SEND local offer)

More Able
At St Peter's we believe that many children have the potential to excel in specific areas of the curriculum. We aim to uncover a child's latent talents. Where a child is identified as having a special talent or ability, teaching will be differentiated to ensure that suitable challenges are available. This may be through enrichment activities such as specific problems or research based activities or problems requiring more advanced thinking skills. There are also occasions when children are challenged in small groups either by a member of school staff or an external visitor. There are opportunities to collaborate with children from other schools in many areas of the school curriculum and Weydon School also organises challenges for specific Year 5 and 6 children. Enrichment activities are also available through Confederation collaboration.